On October 3, 2023, LACES Class of 2022 graduate and current Wesleyan University freshman Asher Delman received a message from Rebecca A. Stone-Danahy, the College Board Director of AP Art and Design, that he was one of 50 students selected for the 2023 AP Art and Design Exhibit. It showcases drawings, 2-D designs, and 3-D designs by AP students.
LACES Untied got the chance to interview Asher Delman and ask some questions about his artwork.
LU: Can you tell me about yourself, what you do, and your art background?
AD: "I got into art when I was pretty young. In 8th grade, I fell in love with rings, specifically jewelry. I thought it was really cool and I saw something that I liked. So for the past 4-5 years, I have been into ring design, jewelry design, and 3D modeling."
LU: How did you feel receiving this letter?
AD: "I was super surprised. It was cool to see something I worked a lot on get recognized, I didn't even know about this reward. I was definitely excited. I think one of the reasons I got picked was because it was different. I wouldn't say I'm the best artist in the world, but I think that sometimes I come up with a unique idea and I think that's what caught their eye."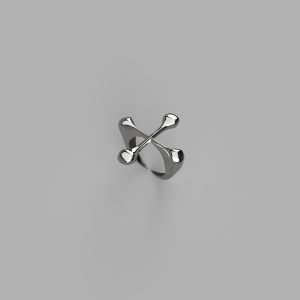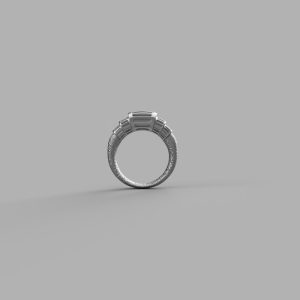 LU: What art got you selected for the exhibition?
AD: "There were two that got selected, but the main one was this ring I made. There is this thing called the Tower of Babel, which is a myth of how languages came to be. And my whole project was to turn superpowers into rings, like how Green Lantern puts on a ring and he has superpowers. My idea was like, 'If you can be invisible putting on a ring, what would the ring look like?' One of the powers I came up with was being able to understand and speak any language. So for that one, I tried to turn the Tower of Babel into a ring. That was one of my favorite rings as well — I thought it was aesthetically pleasing, very cool to look at, but it also told a cool story."
LU: Did you get into an art major? Are you still interested in taking it as you're in college?
AD: "I think I want to minor in art, some sort of design, but not major. I'm really interested in psychology, bu
t it's always something I love to do on the side. It's a little outlet for me."