"Scream," "Halloween," "Get Out," "Smile," "Us," "The Exorcist," "Rosemary's Baby," and many more horror classics have been watched and enjoyed by many. These are your go-to horror movies for when you're looking to get so scared that you have to sleep with your nightlight on because you're worried the Boogeyman might be sneaking under your bed. But even these classics might get too boring, too predictable, and send you looking for something new to give you the creeps. We have a lineup of scary, gory, underrated horror films that you probably haven't heard of, are easily accessible, and ready for you to watch.
From your go-to streaming service, Netflix, there are options to choose from. Are you looking for a horror that takes place over Skype? "Unfriended" is the one you're looking for,  The film takes place before the pandemic, centering around a Skype call between college friends. They're oblivious to the evil entity lurking from beyond their screens taking the form of their deceased friend. The way the movie was filmed in which the camera always looks out from one of the characters' screens gives a very real feeling to the film. "Unfriended" is bound to leave you looking behind your back the next time you're on FaceTime with your friend.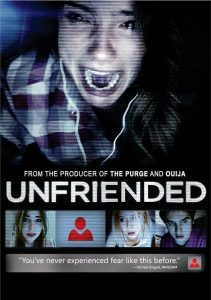 "The Strangers" is another Netflix movie to add to your Halloween watchlist. It takes place in your typical scary movie setting, with a couple taking a relaxing vacation at their family home. The kicker, however, is that people start arriving at their doorstep attempting to torture the couple, leaving them to fend for themselves. Looking for a horror movie that will have you worried for the characters' safety every step of the way? Check out "The Strangers."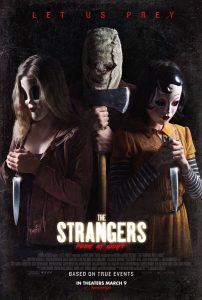 If Netflix is not the service for you, there's always Prime Video. And Prime Video has some good ones. "Bone Tomahawk" is a western-themed horror for those who want a change of pace from modern horror. It revolves around a group of cowboys who are on a mission to rescue a kidnapped woman. Although it takes a while for the movie to kick off, there are plenty of disturbing scenes that will leave you having to turn your head away from the movie.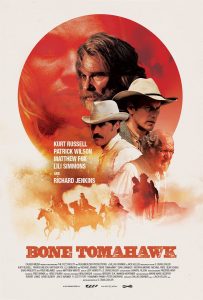 If that is not your style and you're looking for a more fever dream-aesthetic horror, "Suspiria" is the way to go. A remake of the original 1997 Italian film, Suspiria follows a young girl enrolling in a dance studio, unknowing of the darker secrets that the studio holds behind its exterior. Get ready for some very uncomfortable and intense scenes in this supernatural film.